Non-Fiction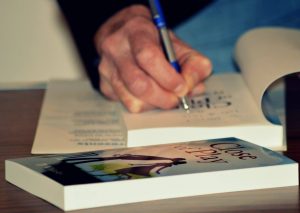 Philip writes non-fiction under his full name Philip Whiteley. In his work he criticizes the dehumanizing nature of many workplaces, and the flawed thinking that lies underneath. He showcases the evidence that low pay and unpleasant working conditions are actually bad for profits and business, as well as for workers and their families. He has set out the case for an enlightened alternative in hundreds of articles, and in the eight books that he has written or co-authored, including New Normal Radical Shift (Routledge 2013, co-written with executive coach Neela Bettridge). He is particularly critical of the metaphor that people are just one of the 'resources' in an organization. Rather, he asserts, an organization comprises people, which creates and deploys resources – a model that is at once more accurate and more humane.
His book Meet the New Boss was shortlisted for CMI Management Book of the Year Award in 2011. The article 'Accounting that Counts,' co-authored with Dr Jules Goddard, was one of the CMI's five Management Articles of the Year 2016. He was a member of the editorial team of the 2014 Parliamentary Report on Management, an all-party inquiry chaired by Barry Shearman MP. In May 2017, the London Business School Review published the ground-breaking article Your Company Doesn't Exist – the People Who Work in it Do, co-authored by Philip with Dr Jules Goddard, Fellow of the school. As an approved supplier for IMD Business School, Lausanne, since 2014, he has contributed numerous case studies and articles, principally for the Family Business Center.
Philip has many years' journalism experience, including investigative journalism, is a former news editor of Personnel Today, and a former contributor at The Times, where his weekly column on executive pay in the management section ran for four years. Philip is a member of the Society of Authors. He is a Spanish speaker, and has a Diploma Letter of Credit (Spanish) from the Institute of Linguists.
He is an accomplished speaker on the subjects of management and workplace design, addressing such bodies as INSEAD business school, Fontainebleau and Roffey Park Management Institute. He has also chaired numerous business conferences, notably in the people management and payroll sectors.