Interview: Philip describes his approach to novel-writing: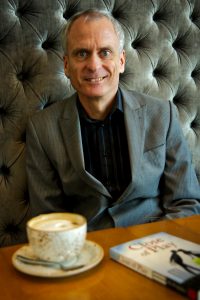 "I strive to be profound, but accessible, alternately funny and serious. I am not keen on the distinction between 'literary' and 'popular' fiction – I agree the terms apply respectively to James Joyce and Dick Francis, but most writers lie somewhere in between.
"I write about the world that I know, because I have so rarely encountered it in fiction and drama, and I think there's untapped potential. I agree with Toni Morrison's advice to 'write the book you would wish to read'. I don't share the current craze for historical fiction; I mean, look at the momentous times we're living through! THIS is history, right here, right now. I've lived through the Berlin Wall collapsing, the UK voting to quit the European Union, Leeds United being cheated out of the European Cup in 1975.
"My characters are complex, and become challenged about how they see the world, themselves and others. I like to explore interests and passions, that may be sporting, political or religious, so that the reader gets to know more about the individuals than just career choices and relationships – there's some fire that's burning within.
"While I love a great thriller, for example the books of CJ Sansom or James Patterson, I've made a conscious decision to avoid baddies and corpses. I am fascinated by characters who strive to be good but find it difficult, like Elizabeth in Close of Play, or who are fundamentally decent but haunted by a terrible act long ago, like Yvonne in Marching on Together."