About Philip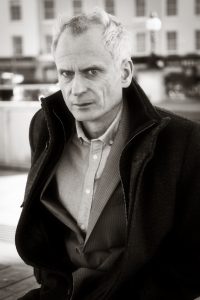 Philip has been a professional writer since 1988, when he began as a trainee reporter for the trade magazine Printing World, a role he loved. Having earlier struggled to become a professional cricketer, engineer and then social worker, he finally discovered a passion and flair for writing. A varied career followed, that took him to forests of southern Chile, health clinics in Nicaragua and community care in the UK.
Since 1997 his journalism and non-fiction have focused on the world of work, as he became intrigued by the gap between the evidence for enlightened workplaces, and the dismal reality of most offices and factories. His work encourages the dissemination of this evidence so that employers can treat their workers and the environment better while actually enhancing business performance. New Normal Radical Shift, co-authored with Neela Bettridge was published by Gower (now Routledge) in 2013. The ground-breaking article Your Company Doesn't Exist – the People Who Work in it Do, co-authored with Dr Jules Goddard, was published in May 2017 in the London Business School Review.
Taking a break from business management, he likes to pen romantic comedies, beginning with Close of Play (Urbane Publications April 2015), which was shortlisted for the People's Book Prize, summer 2015. Marching on Together, published 2017, received a cover quote from legendary author Louis de Bernières. The third novel, A Love of Two Halves (Unbound 2019), a romantic drama highlighting the social extremes in modern Britain, received an overwhelmingly enthusiastic response from readers. It became the most-read Unbound digital book when serialized by Pigeonhole. One reader commented: "I loved this book sooo much. What am I going to read now every morning?"
He was born in Bradford, West Yorkshire in 1962, but attended schools in different parts of the UK; in Wiltshire, North Yorkshire and Kent. He has lived in London and the Netherlands, and spent a year in South and Central America in the 1990s, where he learned Spanish to a high standard. In 2018 he returned to Yorkshire, and now lives in Wakefield, working from an office in central Leeds.
Some of his favourite writers are Javier Marías, George Orwell, Albert Camus, Norman Lewis, Iris Murdoch, Roberto Bolaño, David Lodge, Charlotte Brontë, Gabriel García Márquez, Donna Tartt, Louis de Bernières, Manuel Puig, Bob Dylan, Joni Mitchell and Joan Armatrading. He also admires the dramatists Dick Clement & Ian Le Frenais.
Photo: Ben Bowles, https://www.benjaminfilmphotography.co.uk/