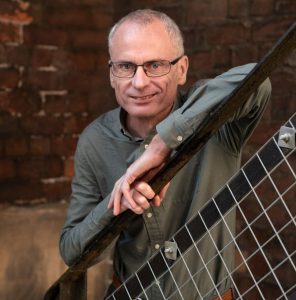 As an author of fiction and non-fiction, Philip is fascinated by the stories that we tell ourselves, both at home and at work. We try to make sense of ourselves, and our roles – as worker or manager or family member – based on these narratives. In his non-fiction, for more than 20 years he has specialized in leadership, organizational culture and employee engagement. He has challenged the traditional way in which business management has been taught, with people treated as an inanimate 'resource'. His work has also covered wider issues of business ethics and sustainability, and he has helped expose systemic denial of rights for those who report corporate wrongdoing ('whistleblowers') in the UK. He is in demand as a ghostwriter, in particular for books on the links between high employee engagement and superior results, and on sustainable and responsible approaches to business.
His novels, for which he has received top-level critical acclaim, depict people in every-day situations, where the narratives they tell themselves just don't work for them anymore. Philip's third novel, A Love of Two Halves, was published by Unbound in October 2019, and has received over 130 reviews and ratings, averaging four stars.
You can buy A Love of Two Halves, on this Amazon link. Or from Waterstones, on this link. He writes fiction under the name PJ Whiteley.
Photo: Mark Wheelwright, https://www.markwheelwright.co.uk/cat/people