Ghostwriting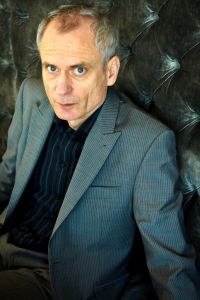 Philip is in much demand as an editorial consultant and ghost-writer. Such commissions have covered a wide range of subjects, from the Eurozone crisis for an influential economist, to a major health and safety scandal in the aviation sector. He has international experience, with a very good command of Spanish, having lived and worked in South America in the 1990s.
Owing to his ability in a foreign language, and extensive international experience, he is particularly well placed to assist authors who are using English as a second language, and much of his work involves the editing of manuscripts, working closely with authors to realize their vision. He has worked closely with Professor Vlatka Hlupic on her seminal work The Management Shift (Palgrave Macmillan 2014) and Humane Capital (Bloomsbury 2018), and on her essays and journalism. He worked as editorial consultant to Bali Padda, former CEO and COO of LEGO, for the award-winning book Play to Your Strengths (Heligo 2022), shortlisted for the 2023 Business Book of the Year awards.
He has a particular interest in family-owned businesses. He works as a contributor for the IMD Family Business Center in Lausanne, Switzerland, and was editor for Governance in Family Enterprises (Denise Kenyon-Rouvinez et al, Palgrave Macmillan 2014), and for Family Capitalism: Best Practices in Ownership & Leadership edited by Gry Osnes (Gower 2016), and Leadership and Strategic Succession, Gry Osnes (Routledge 2020). To inquire about hiring Philip as a ghostwriter, contact phil@whiteleywords.com
Praise for Philip's work as editorial consultant
"We are thankful to Philip Whiteley, who excelled at the difficult task of aligning three different writing styles, keeping us on our toes, and doing wonders at editing our work."
Denise Kenyon-Rouvinez, Ernesto J Poza, Alexander Koeberle-Schmid, authors Governance in Family Enterprises.
"It was an honour to work with Philip as an editorial adviser for my book The Management Shift. His knowledge, professionalism and last but not least human values and passion to make a difference clearly set him apart – I strongly recommend Philip!"
Professor Vlatka Hlupic, Said Business School University of Oxford, author of The Management Shift.
"Philip takes time to understand the subject matter, is a keen researcher and has always delivered first class material to us in a timely manner. Open to feedback, Philip is a true partner and seeks to protect his clients' reputation. I have no hesitation in recommending Philip to anyone who requires in-depth research support, very high quality editorial and an impeccable professional product. I look forward to working with Philip for many years to come."
Penny Webb, senior client partner, Korn Ferry International.
Philip is also available to be a beta reader, ghostwriter or editorial consultant for works of fiction. First-time author Nicky Kemp said:
"I sought Philip's advice on the first draft of my novel, and was really impressed at the way in which he was able to hone in on the minutiae of the language, whilst also having a helpfully critical overview on the  book as a whole. His suggestions and recommendations are thoughtful  & perceptive."